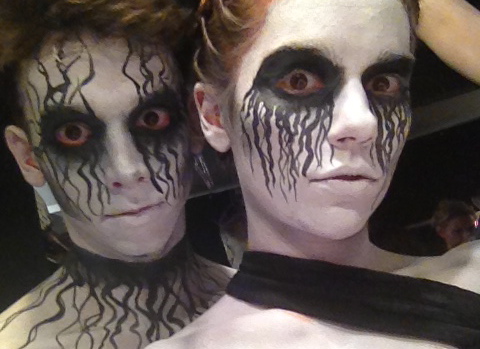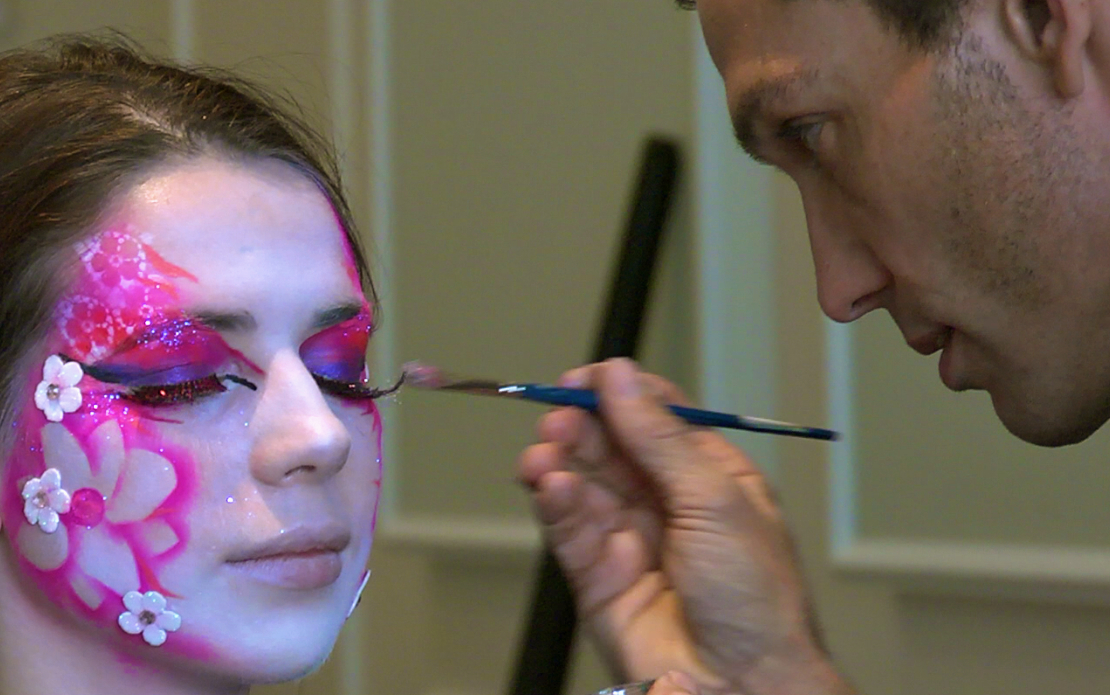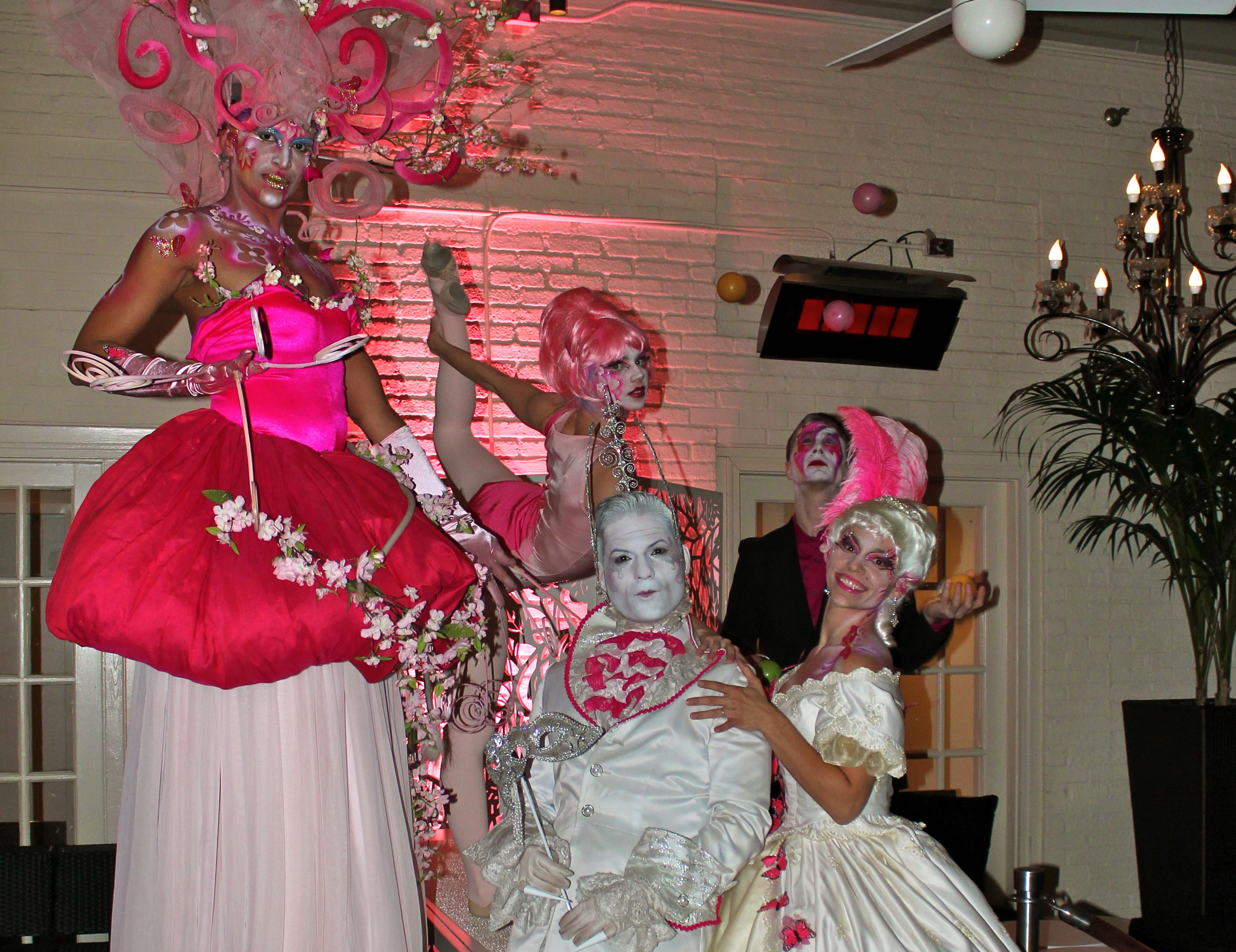 For the discerning client our custom creations bring to life your full vision and tastes. All levels of production: casting, costuming, makeup, choreography, and music can be tailored to your event.
Whether your gala requires historically accurate Edwardian attire, or your convention branded bodysuits in your company colors, our staff's passion for craftsmanship and attention to detail brings you bespoke work designed to your personal style and taste.
Complete your vision and further the fantasy with full Cirque makeup. Our makeup team includes designers at some of America's biggest makeup houses, professional fine artists, and experts in prosthetics.
They will send the vines from your garden wedding twining around your acrobats arms, frost the faces of contortionists at your fire and ice ball, and bring blooms to envelop your aerialists.
Even the acts themselves can be custom choreographed. Artists create works to music of your choosing, wether prerecorded or in conjunction with our live bands. Imagine the exciting entrances and grand finales when your entire cast combines to fill every balcony and isle of your venue.
Quality, personal service, and artistry are emphasized to achieve a final production reflecting your own vision and individual style. No detail is over looked. So come to the Shore and expand your vision.